更新日志
Introducing Zia Voice
The first conversational AI for sales teams
An interactive CRM is all you need to make your business smarter. The first conversational AI for sales teams, Zia Voice lets you talk to your CRM through voice or chat. Get access to CRM information that's timely, contextual, and available, right when you need it.
The Even Smarter Zia
An assistant you can always count on
An assistant is someone you can always count on. Your CRM assistant should be no different. Zia can now predict your lead or deal closures, read email sentiments, and alert you to use the best time to contact a prospect, which she has suggested. What's smarter? She also intelligently analyzes the performance of your workflow automation, provides a dashboard that has intelligent components, helps you map your current trends as compared to expected results, along with auto-populating lead information in your CRM, so you spend less time on data entry.
Lead and Deal Prediction
Email Sentiment
Workflow Anomalies
Anomaly Detector
Data Enrichment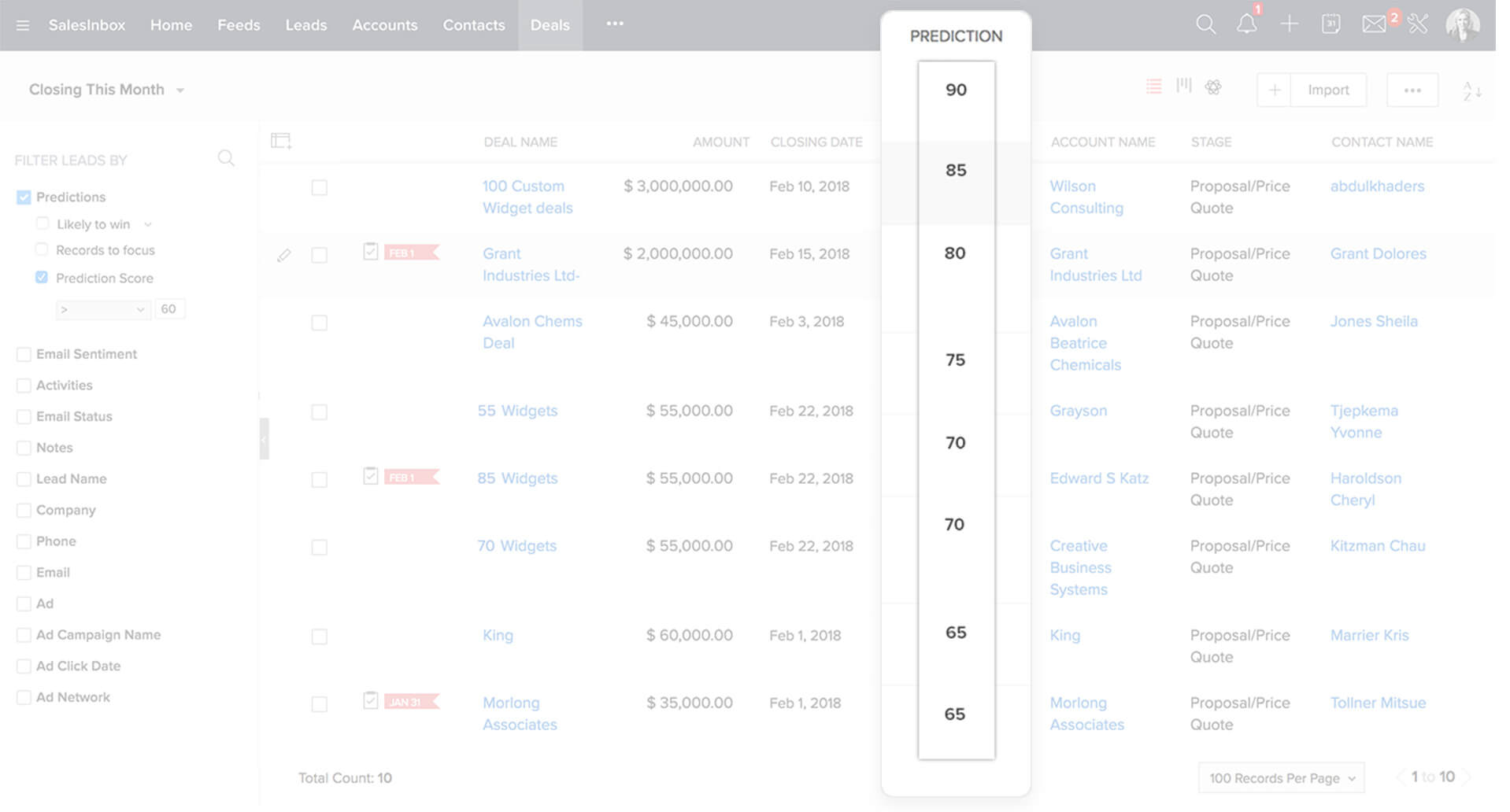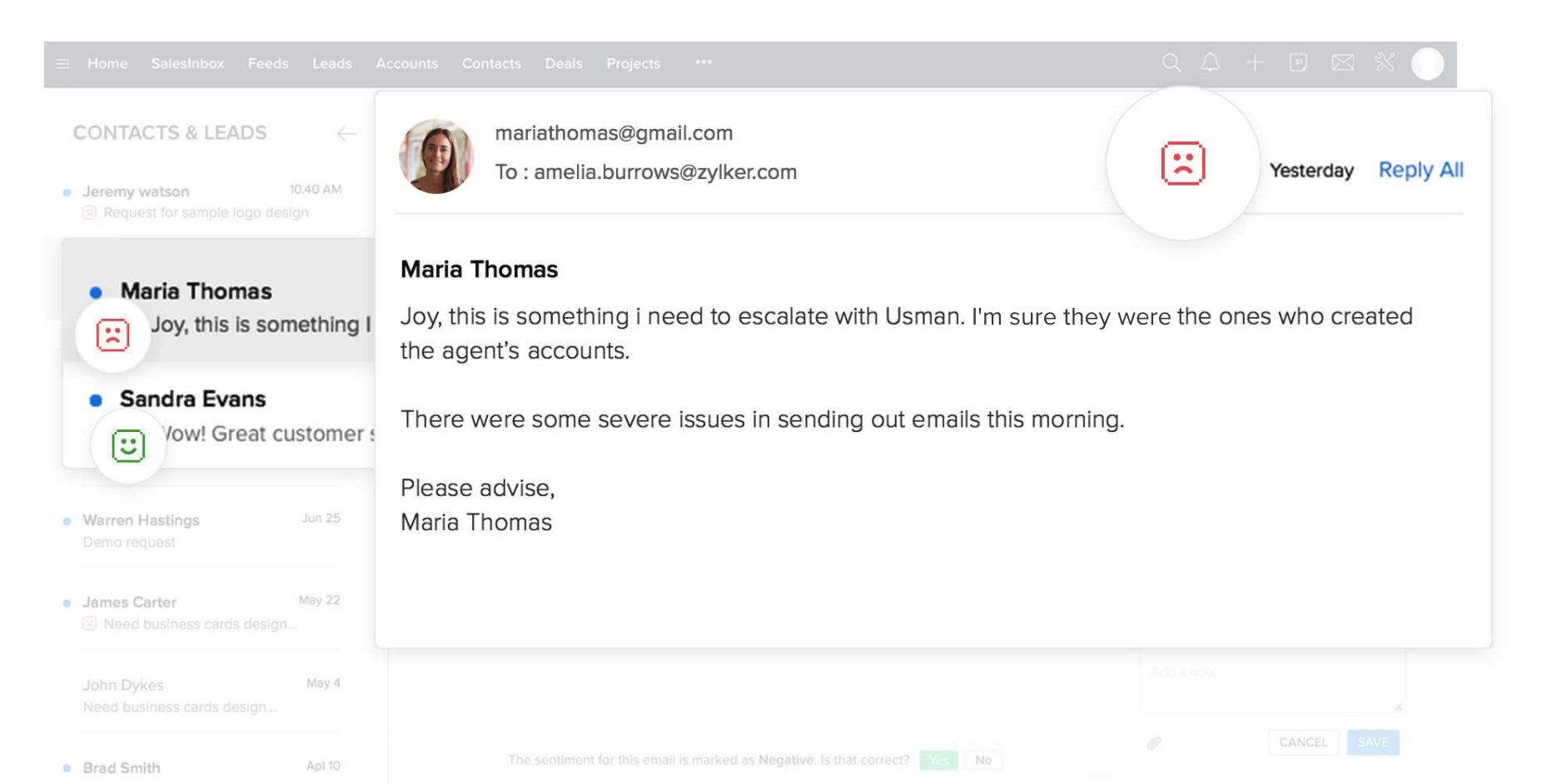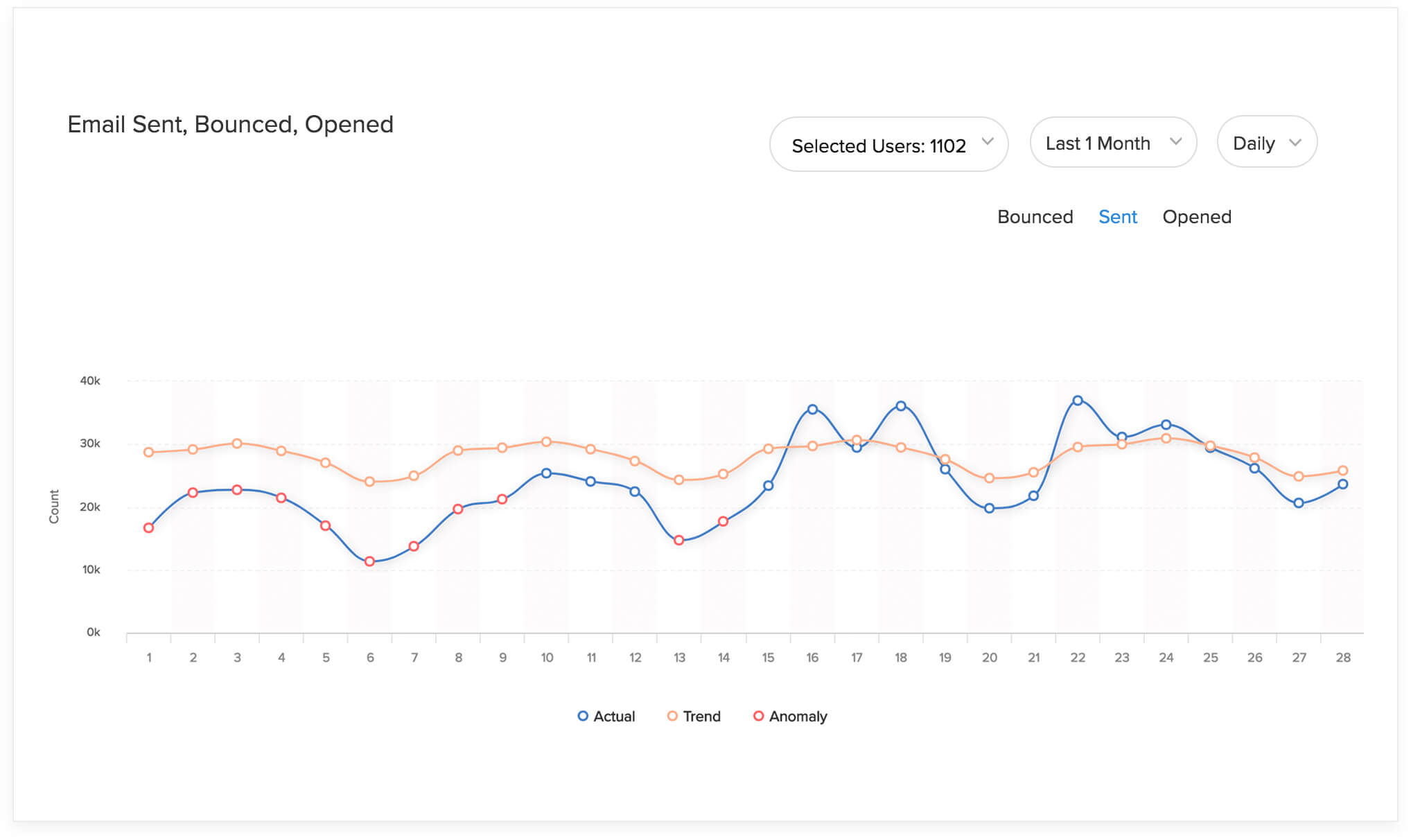 Blueprint: Sell on Time. Every Time
With SLA and Checklist enhancements
Time is money, especially when you're making a sale. Blueprint in Zoho CRM helps you build and automate your sales process just like you designed it. Blueprint's newest functionality? The ability to mark all tasks complete before salespeople move to the next stage along with specifying the time a record should be in a particular state for.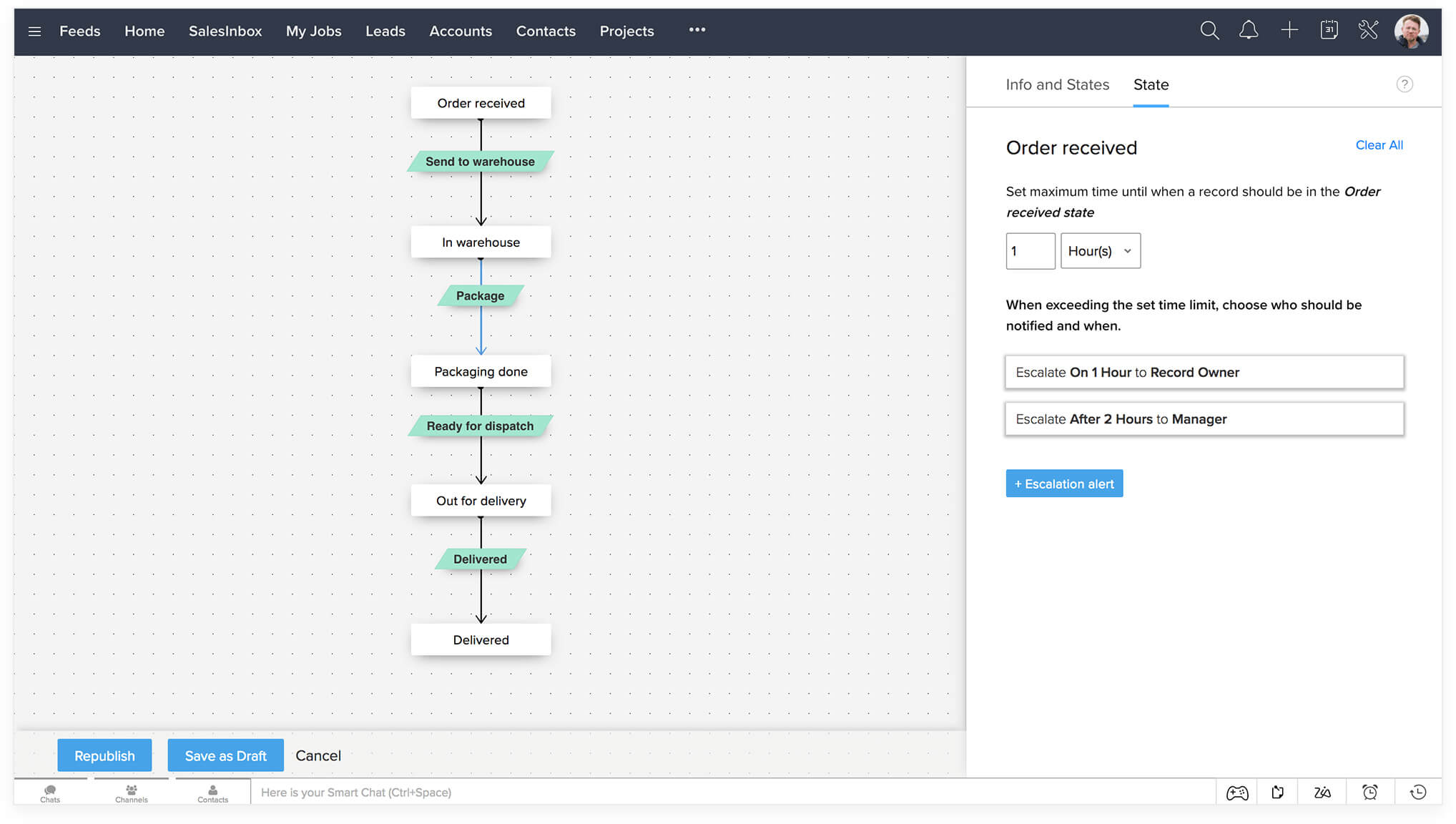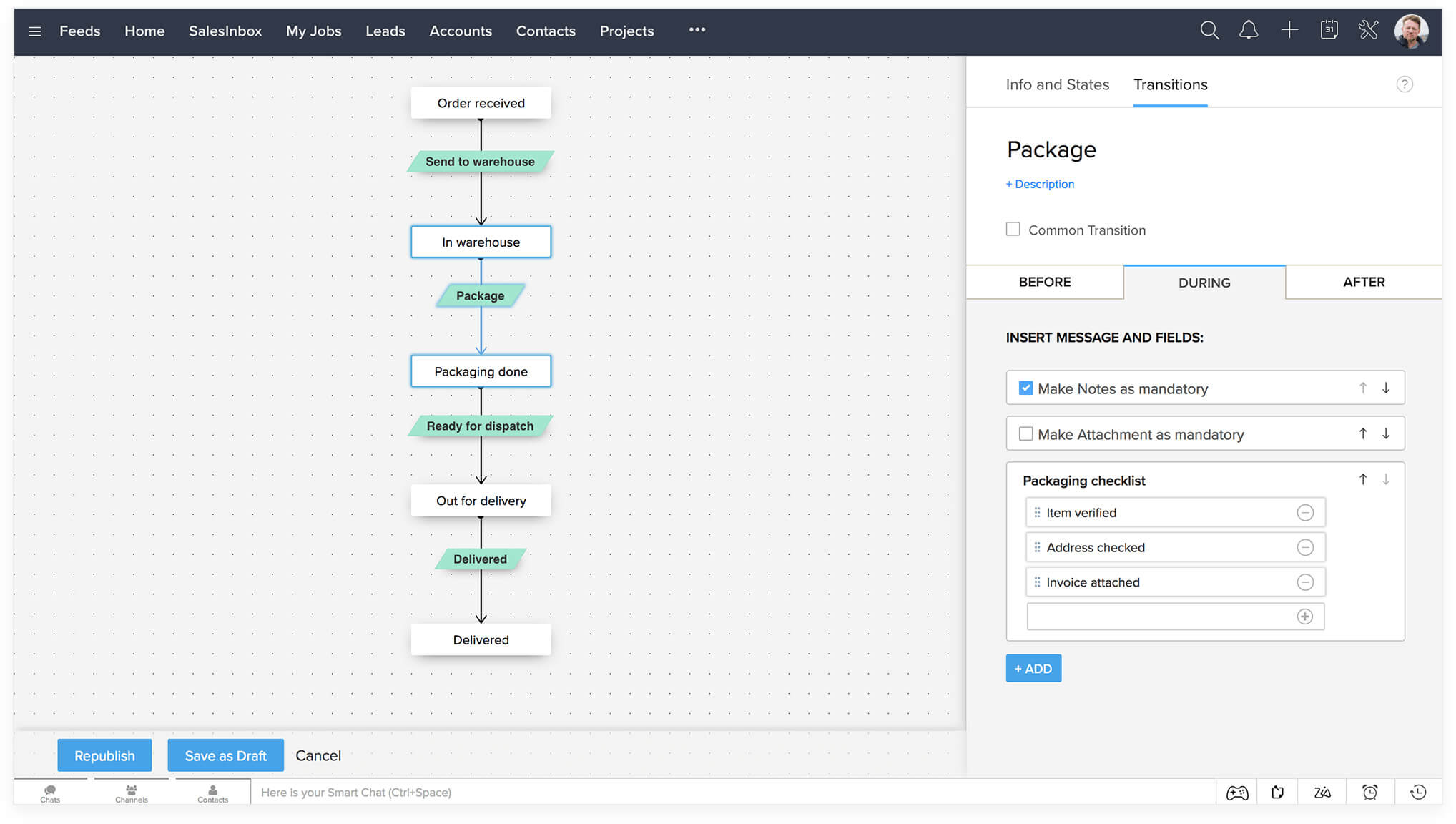 Analytics
A smarter dashboard for your business
Zoho CRM's user dashboard gets a brand new interface, with the addition of 5 new analytical widgets that will redefine how sales teams draw business insights. Get your own customizable dashboard that will help you track sales metrics and visualize key performance indicators. Stay on top of sales trends by detecting anomalies in your sales cycle, or compare peer-to-peer performance or deal closure cycles with the help of the Spot Comparator.
Charts
KPIs
Target Meter
Comparator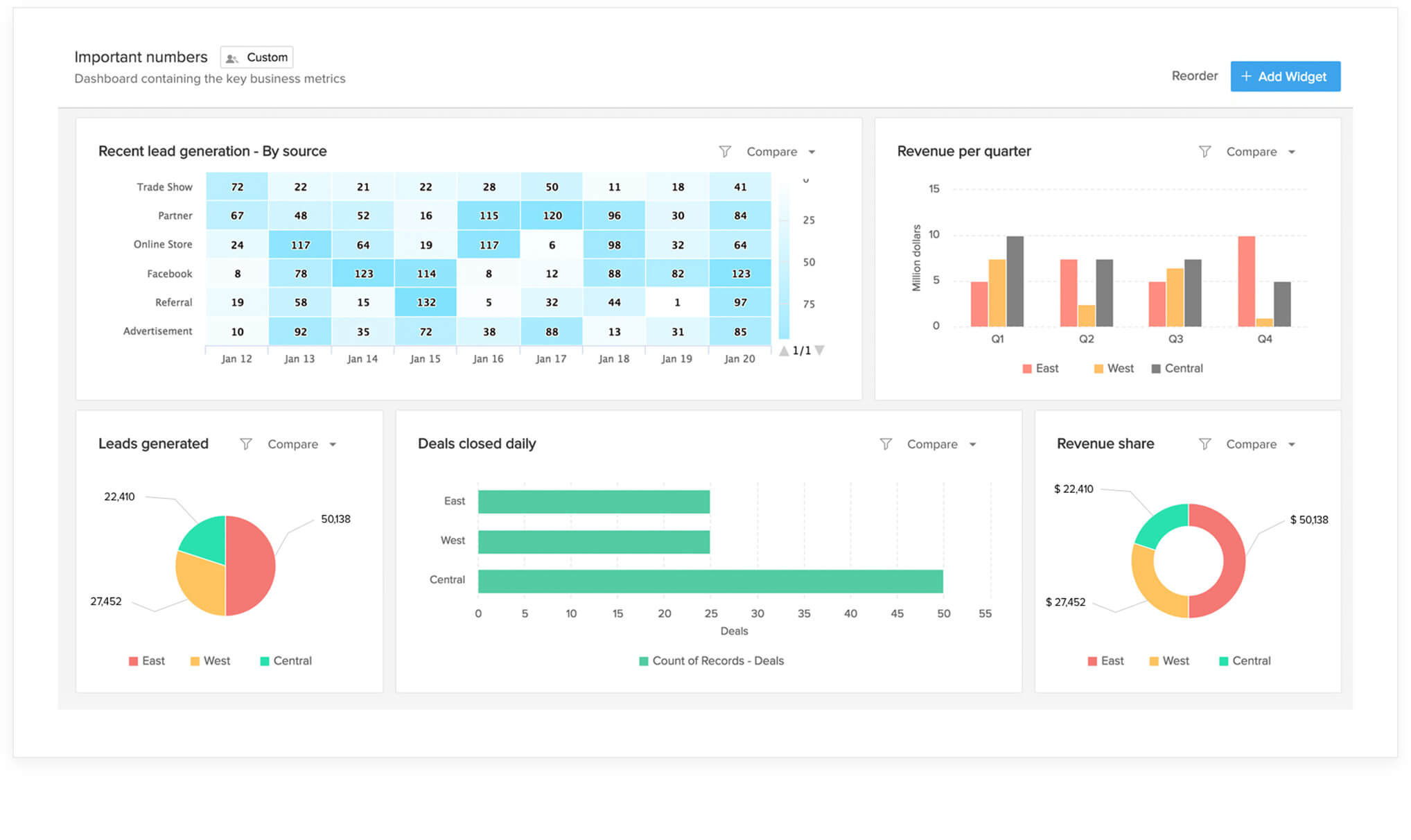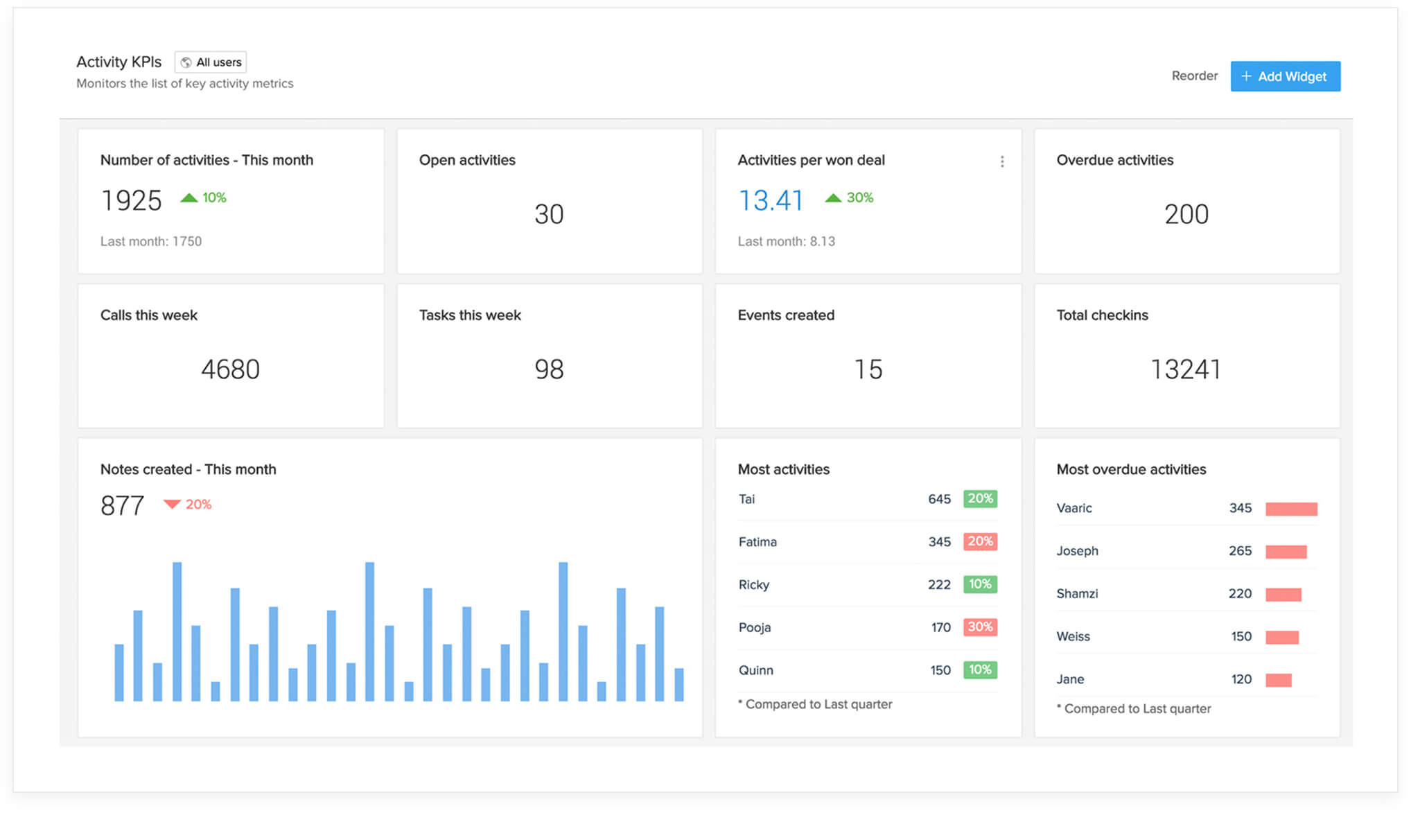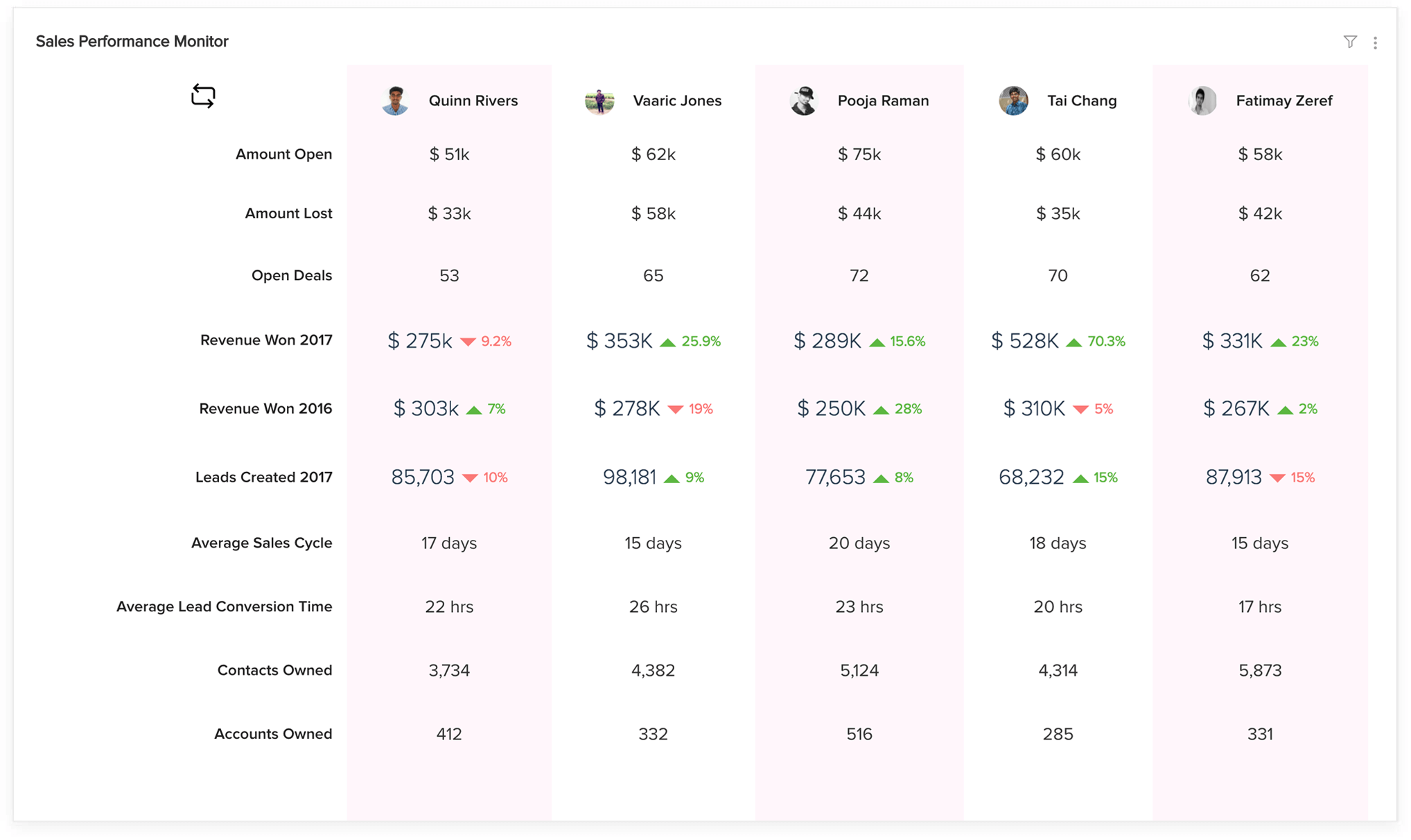 Portals
A true self-service platform for CRM
Keep your sales team close, and your customers closer. With access to all past purchases, cases, and invoices, Portals allows your customers, vendors, and partners to make more informed buying decisions.
Customer Portal
Vendor Portal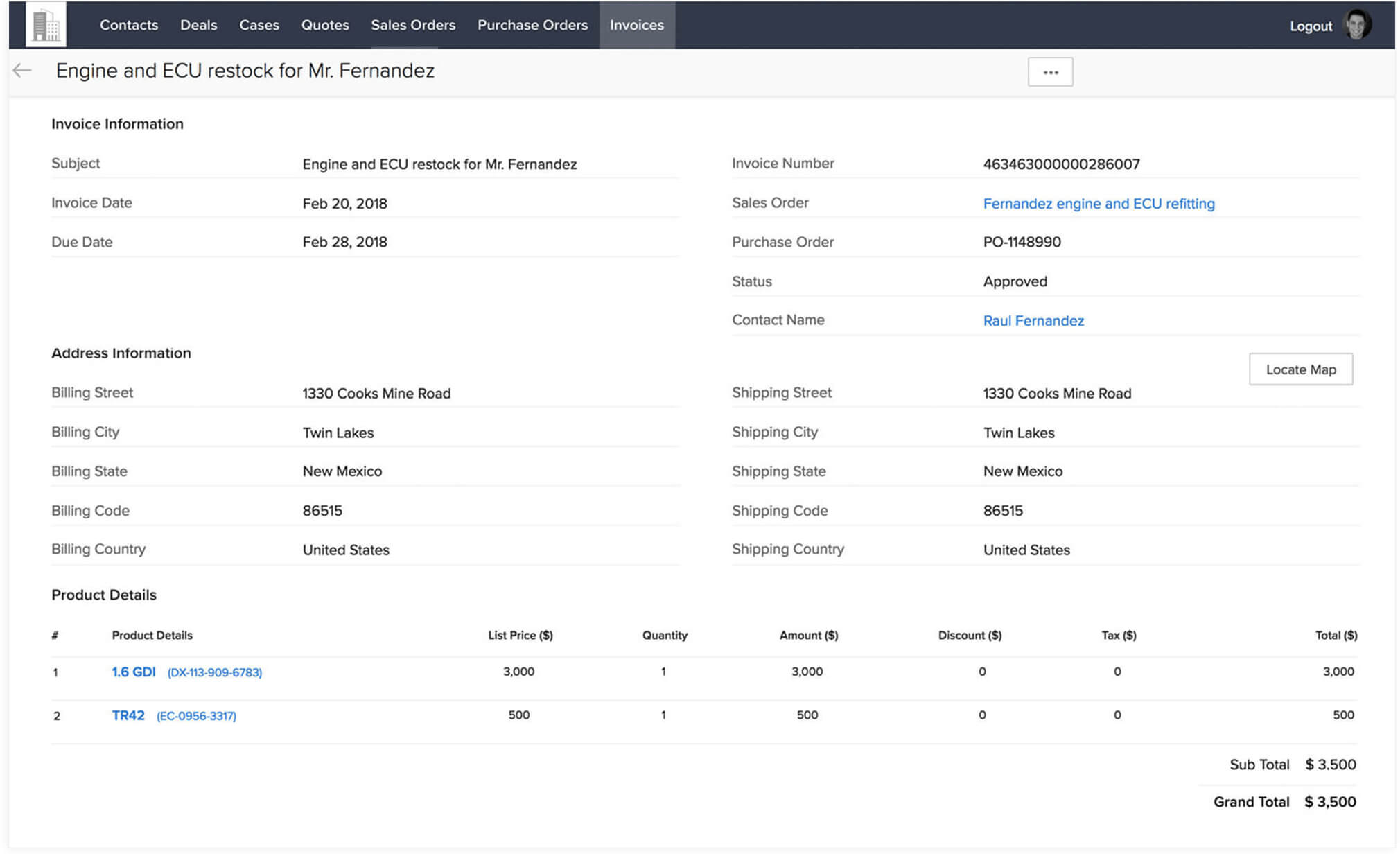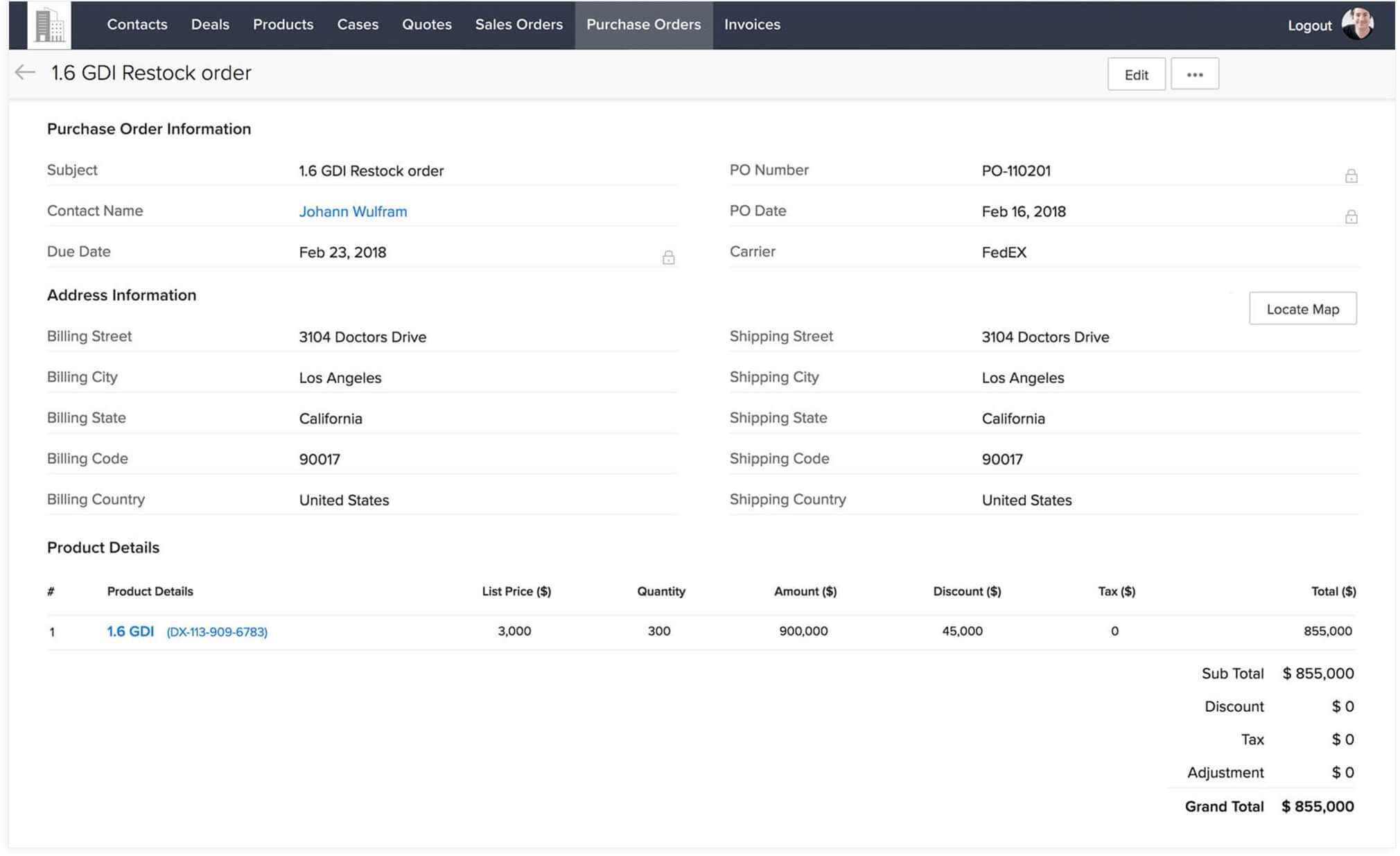 Catalyst
A hyper-customization platform for businesses of all types
One of our biggest releases this year for Developers, CRM administrators, and IT implementors. Catalyst, a hyper-customization platform, allows you to build custom applications on your CRM platform and replicate your unique business needs and processes.
Mobile SDKs

Build customized mobile applications based on your specific roles and needs, with CRM data.

Web SDKs

Create your own version of web applications that reflect your business requirements.

MDM

Distribute mobile apps to your team created through mobile SDKs.

Serverless Computing

Use Zoho's infrastructure to run any code,
without having to worry about physical hardware or server administration.

Widgets

Build your own UI components that not only fetch contextual information from external sources, but also work with Zoho CRM's data. 
Canvas
Paint your own CRM view
Your traditional data arrangement with CRM gets a twist. Customize the List View of your Zoho CRM account with the industry's first-of-its-kind view. Add images for easy identification, use custom buttons to create fields of your choice, and get your view completely customized based on your business needs.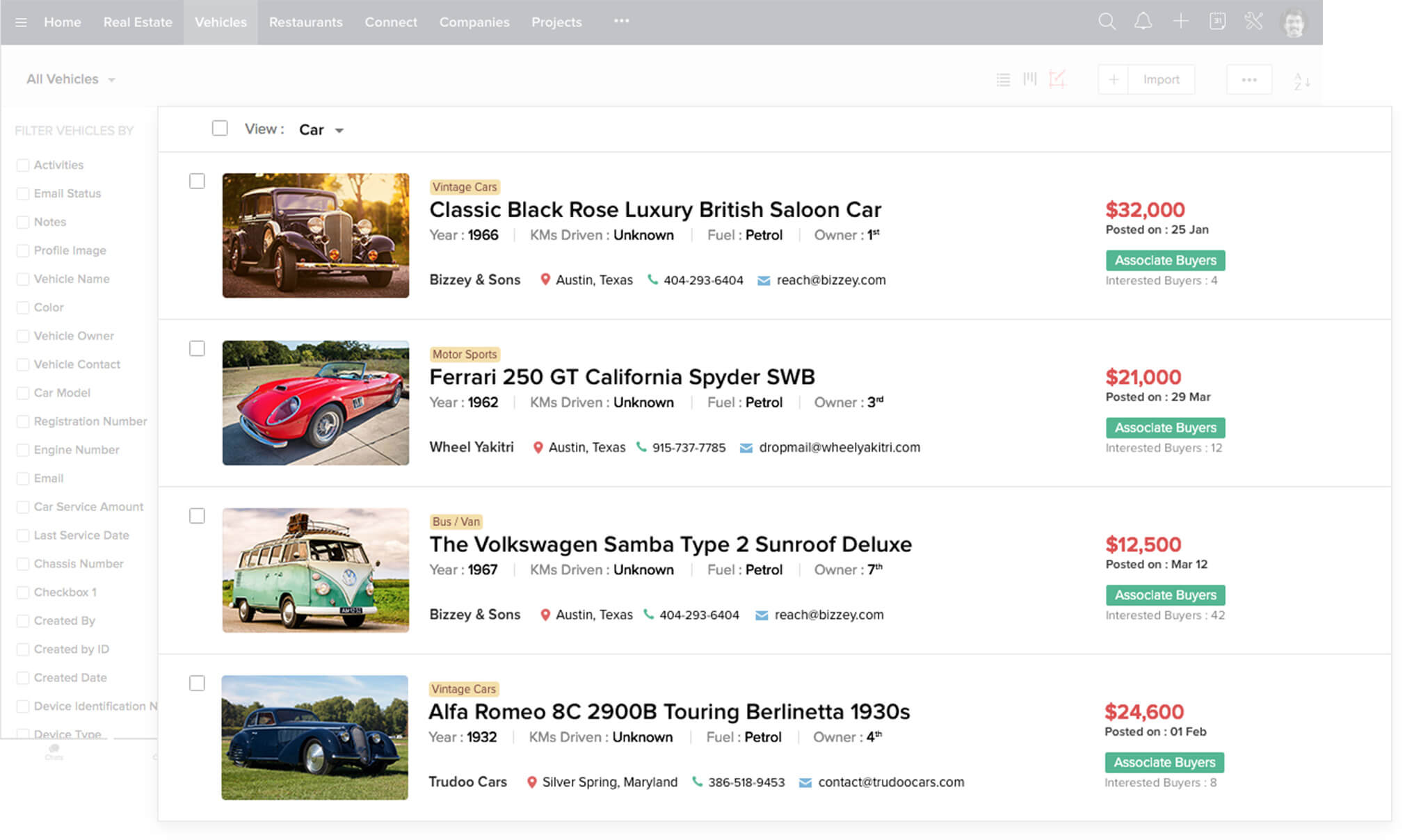 Subforms
View related CRM data from a single place
Simplify the way you view CRM information with Subforms in Zoho CRM. View the entire order history of a single customer, in one single place.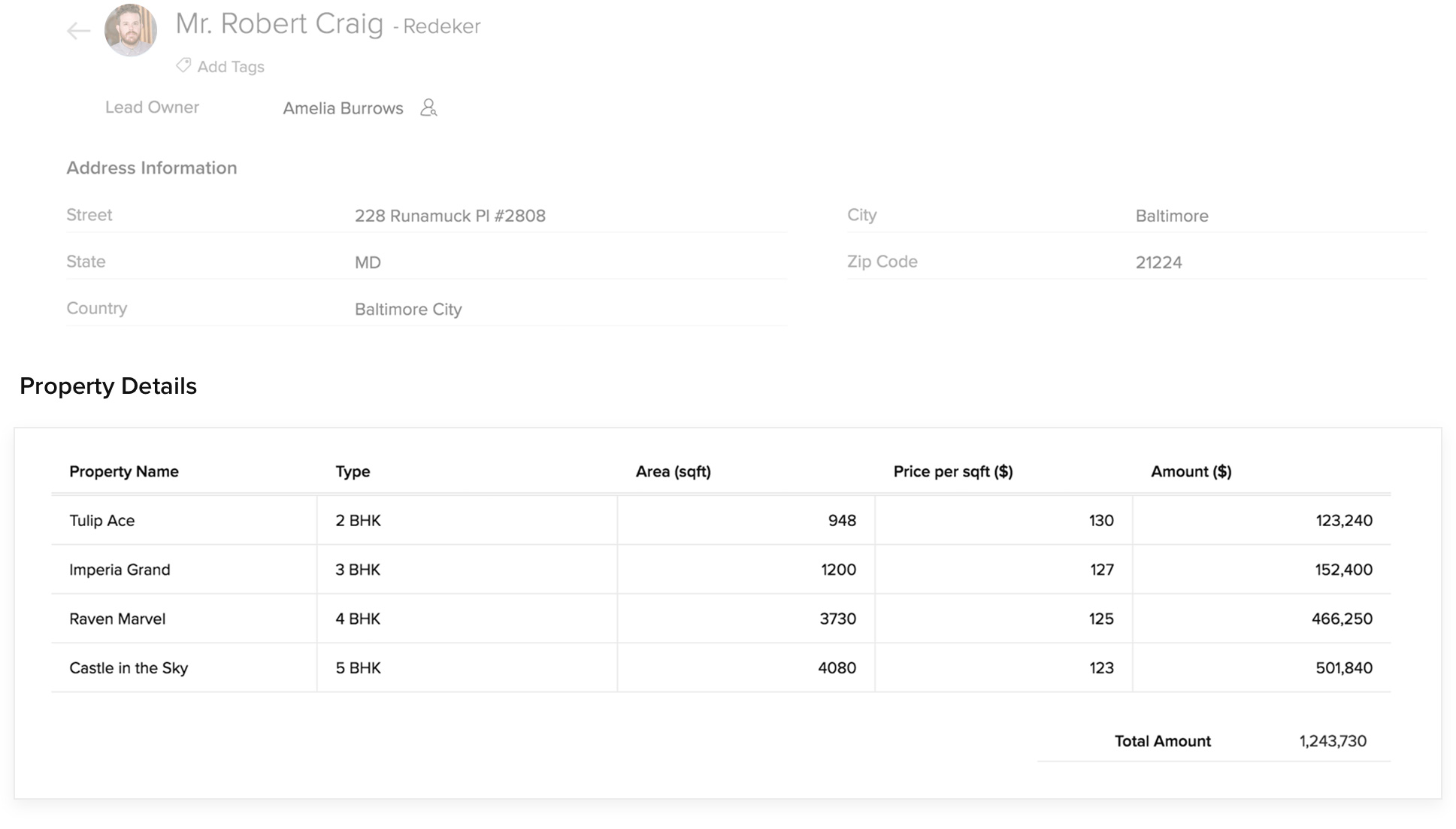 Translations
Make CRM speak the language you do
With Translations, your CRM information is available to your team in the language they're most comfortable with, keeping that local flavor of every business intact.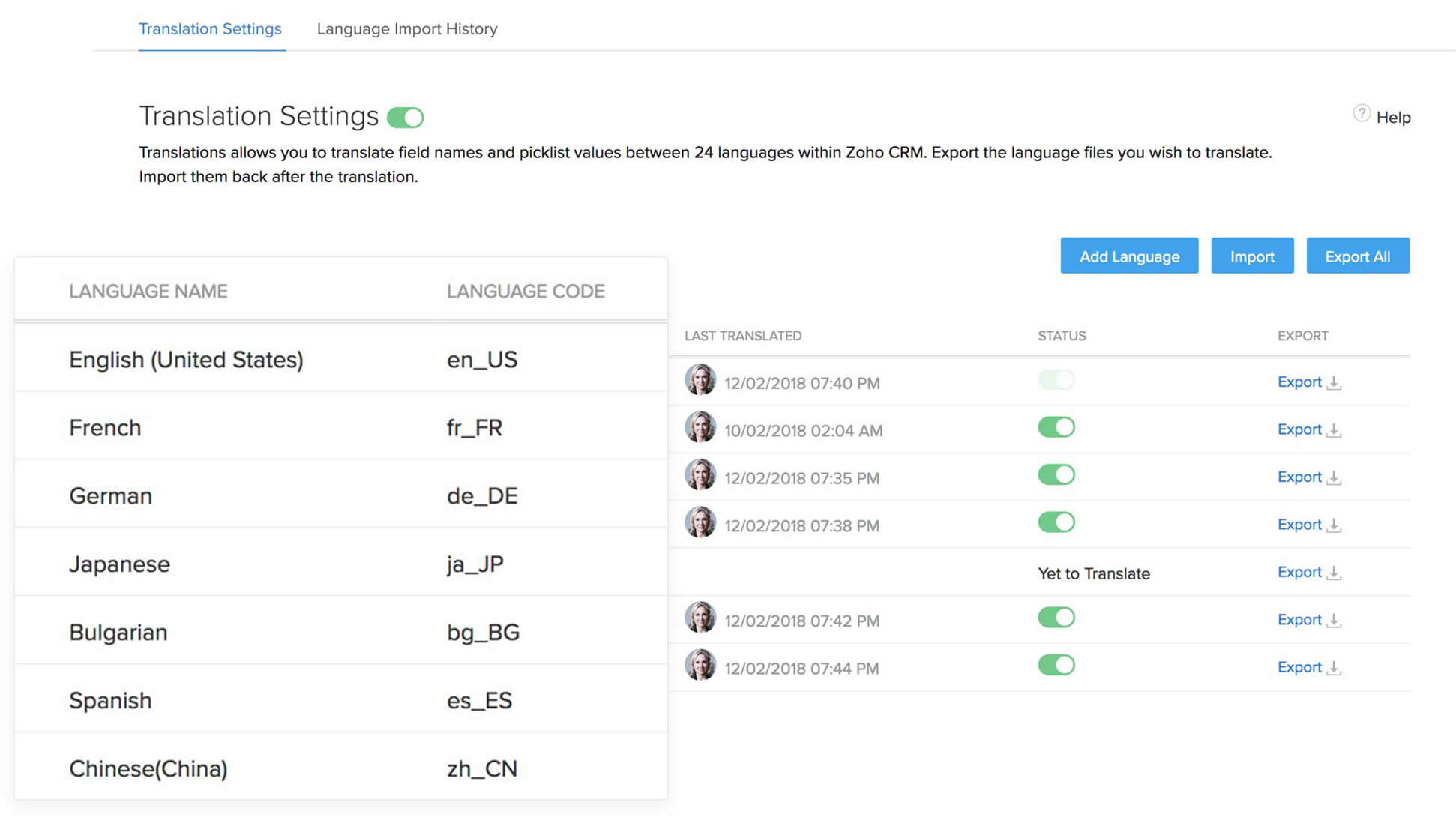 Validation Rules
Ensure the right data flows into your CRM
Frame different rules for different modules and fields, along with error messages that should show up when invalid data tries to enter your CRM.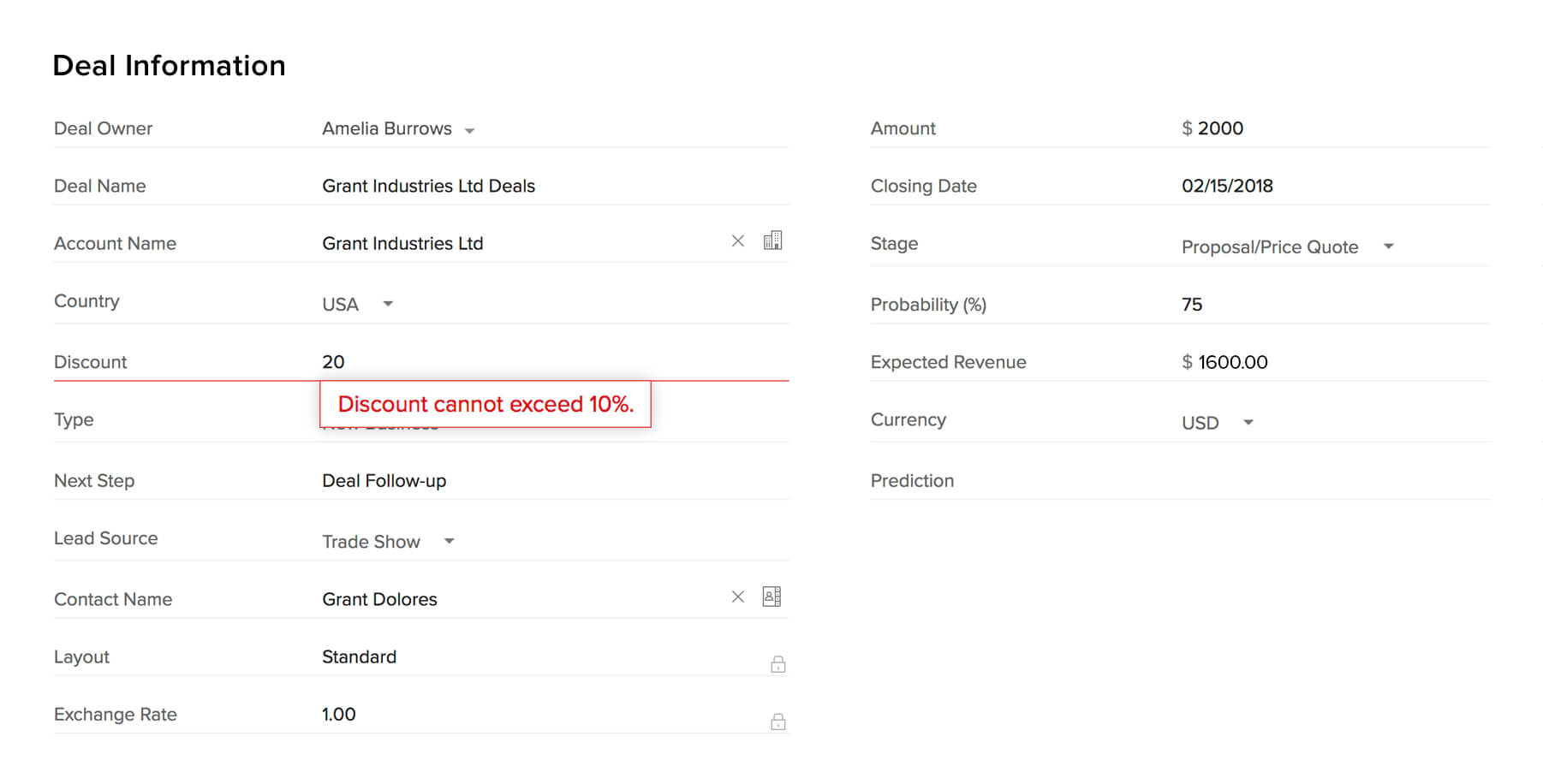 Data Encryption
Your data is safe with us
Zoho CRM uses one of the strongest encryption standards, AES-256, to encrypt your data. This means your data is protected from outside access, and can be read only if decrypted. By encrypting your data that's stored in Zoho CRM, we prevent any possible security leaks or breaches to your data.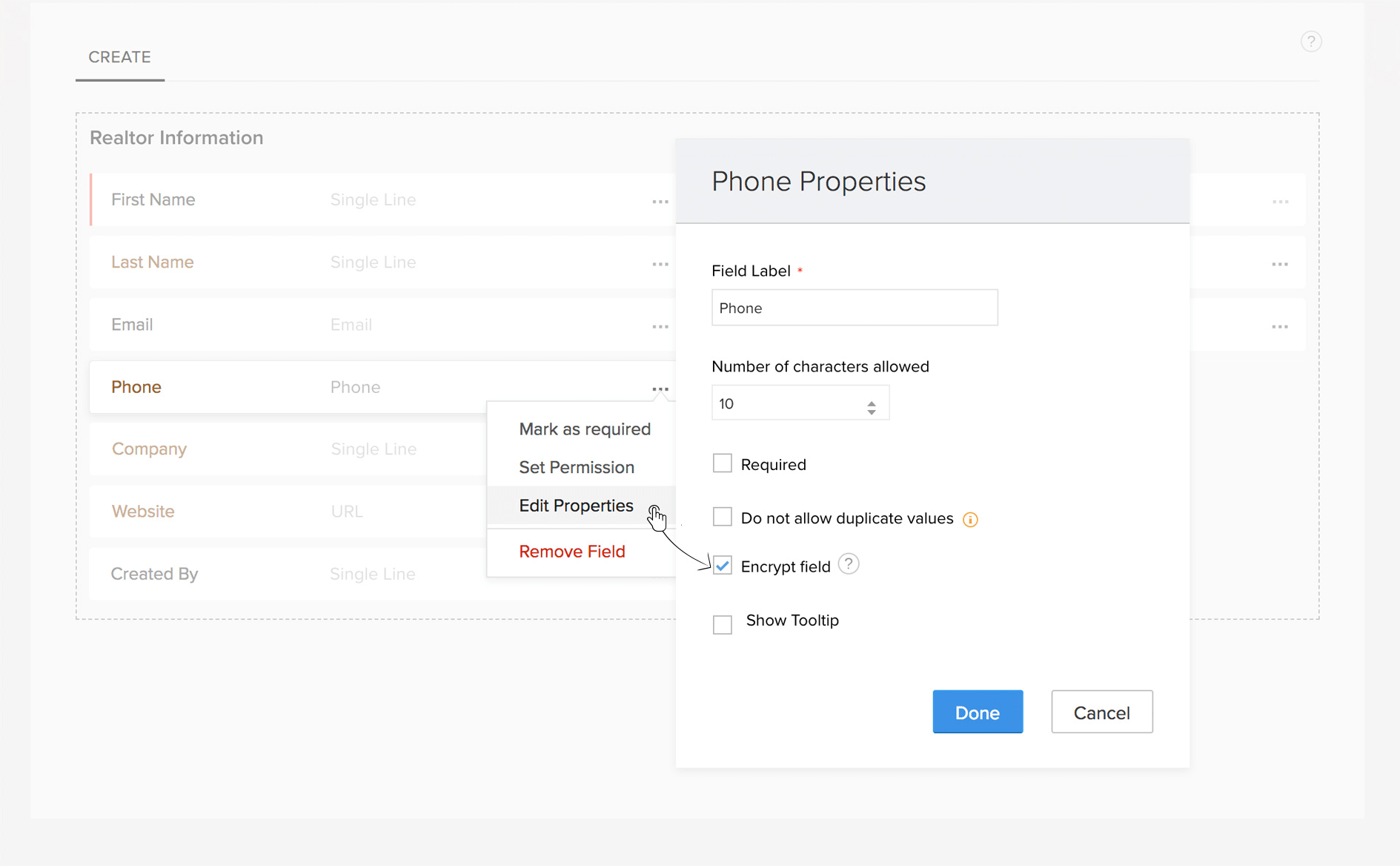 Zoho Meeting and GoToMeeting
For effective virtual meetings
Set up web conferences to follow up with clients inside CRM. Every new event, or meeting, contains a details page in Zoho CRM, where your team can access the audio-video recording of the conference and relevant documents shared during the meeting.